Spring & Summer Activities
Spring & Summer Activities In Lake George, NY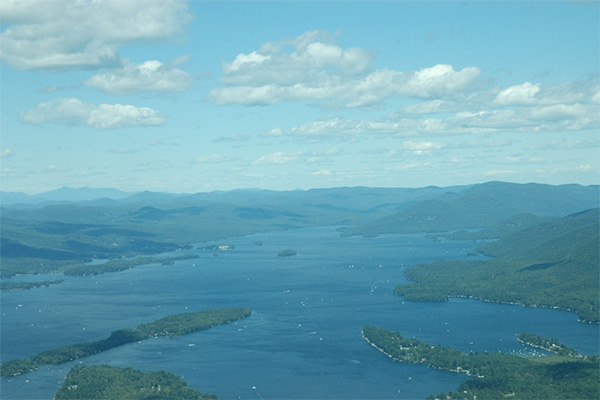 Leaf Air Scenic Flights over Lake George
See Lake George and the Adirondacks like never before. Take an unforgettable one hour scenic flight from the Floyd Bennett Airport in Glens Falls, NY to Lake George. Flights available year-round.
Leafair.net  518-415-8453 for reservations
Try a Class at ADK Glassblowing Studio
ADK Glass offers private glassblowing classes in their studio, located about 30 minutes away from the hotel in North Creek. This unique hands-on glassblowing experience allows guests to design their own glass vase, bowl, or figurine and work with an instructor to bring their creations to life! Classes are available for 1-4 people and generally take about an hour. When your project is ready, ADK Glass will ship it to your door to be put on display.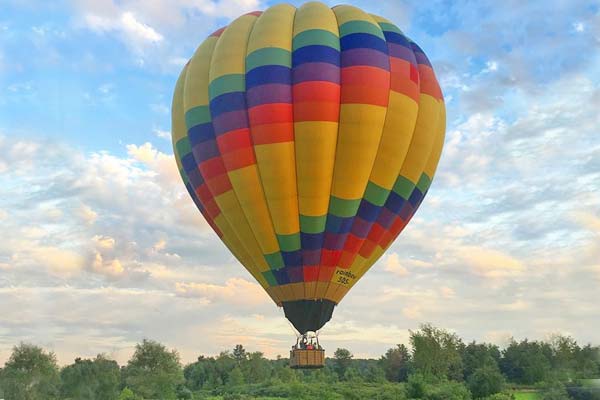 Take Flight in a Hot Air Balloon, with SunKiss Ballooning
Todd owns three balloons, which he flies around the world at most major balloon festivals. He also owns a special shape Clown balloon that entertains kids in all areas. You can see Todd Monahan around Fort William Henry where he worked for nine years so feel free to ask balloon questions. He is very knowledgeable and we have created a special package for you to take a beautiful breathtaking balloon ride with him in the sky above the Adirondacks.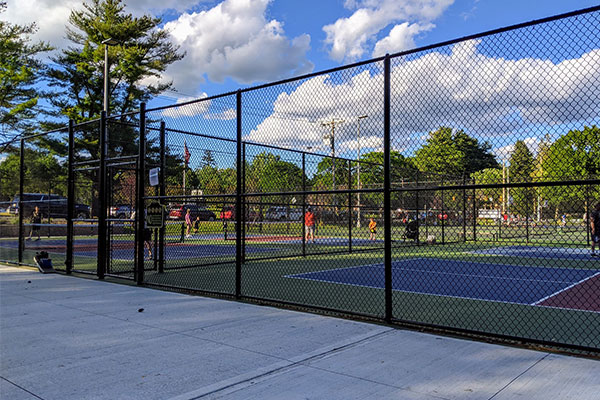 Play Pickleball Nearby
There are many pickleball courts near Fort William Henry. Just minutes from the hotel are Ushers Park and Lake George High School, and a bit further away in Glens Falls is Crandall Park (pictured here). During the spring, summer, and fall, advanced players can visit Jenkinsville Park in nearby Queensbury (15 minutes away). The local YMCA also has indoor courts and a pay-to-play option year-round.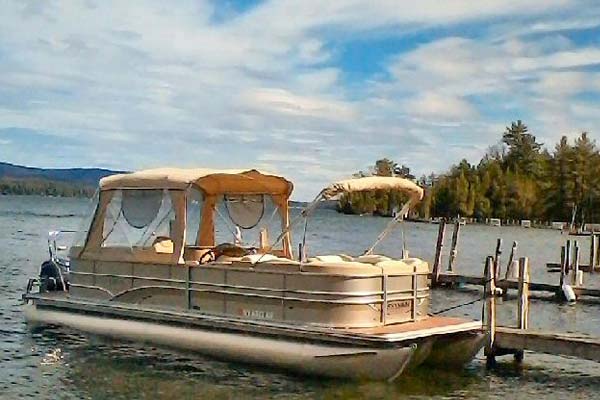 Pontoon Boat Tours of Lake George
Guided tours along the shoreline of "The Queen of American Lakes," from the comfort of our deluxe Pontoon Boat are a favorite among unique Lake George activities. Cruise to sandy bays, tranquil coves, & pristine islands and witness wildlife in its natural habitat. Hike through the world famous Adirondack forest to one of the park's magnificent waterfalls. Go where the locals go! While away a hot summer day swimming in the crystal clear, refreshing waters of Lake George. Bring your own food and beverages to enjoy while out on the lake.
Horse Racing in Nearby Saratoga
You don't have to be a serious racing fan to love the beauty and excitement of thoroughbred horse racing in Saratoga. There is no place like it in the world. For over 130 years, some of the most heart stopping horse races in history have been won – and lost – here. Legendary races like those run by Man O War – winning five races in Saratoga, as well as suffering the only loss in his career. Whether you cheer your champion on with a winning ticket – or prefer the quiet morning elegance of breakfast at the track, watching the most beautiful horses in America practice their paces – the racing season at Saratoga offers something for everyone. Information supplied by Saratoga County Chamber of Commerce.
Golf on Top of the World
The view from the Top of the World Golf Course is spectacular! Lookout over Lake George with its pine studded islands and the surrounding Adirondack Mountains. The course is close to Fort William Henry.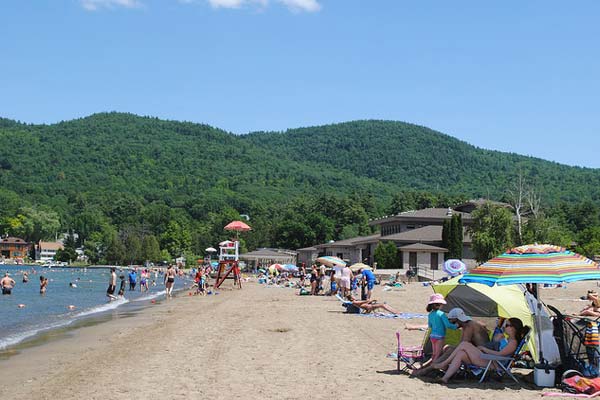 Hit the Beach
Most vacationers head right to our sandy beaches in the village of Lake George, it's a favorite of kids and adults alike!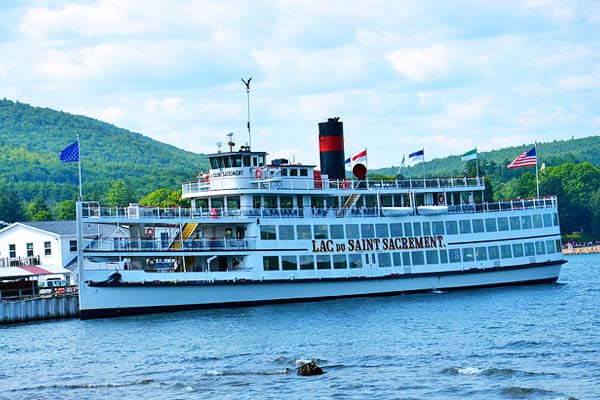 Luncheon Cruises on the Lake
Hop aboard the largest cruise ship on Lake George, the Lac du Saint Sacrement, for a delightful lunch in an elegant dining room. As you cruise in style, learn about the history of the lake through the captains' narration, relax on the deck chairs & let the ship do the work. Luncheon Cruises run every day, Monday to Saturday through October 29th.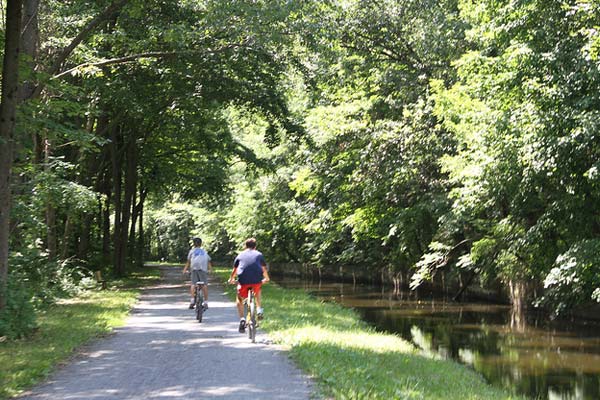 Tour the Area by Bike
There is something for everyone from the rolling paved Warren County bikeway which runs nine wooded miles from Lake George to Glens Falls, the easy flat ride on the Feeder Canal Trail and the challenging dirt trails of the Adirondack Mountains. So don't forget to bring your bike!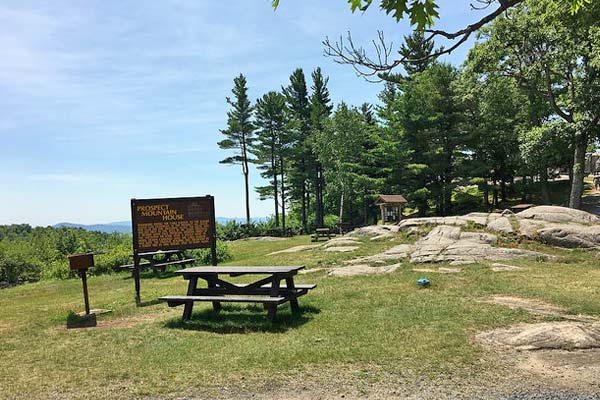 Take a Scenic Drive through the Adirondacks
Driving through the small towns of the Adirondacks, you will discover charming country stores with apples, crafts, pumpkins and homemade pies, farm stands, lakes, ponds, streams and waterfalls and you will be surrounded by the majestic Adirondack Mountains. The mountains are brightly colored in orange, red, yellow and green.
Take a picnic up to the top of Prospect Mountain and enjoy the 100 mile view of Vermont's Green Mountains, New Hampshire's White Mts., New York's High Peaks and on a clear day you can even see the Laurentians of Canada.
Hike the Adirondacks
The Lake George region in the base of the Adirondacks is the perfect starting point for a fall foliage hike. Whether you're a senior or an expert hiker there are trails just for you. You'll be amazed that "The air is so fresh, it even smells clean" as my Italian friend said as we hiked through Inman Pond. The hikes lead to views that will take your breath away. Guided hiking excursions will begin Thursday July, 6 2006 and continue throughout the summer every other Thursday into October. Experience the Adirondacks. For more info: Contact Terry Gottesman – Achak Guides by email at [email protected]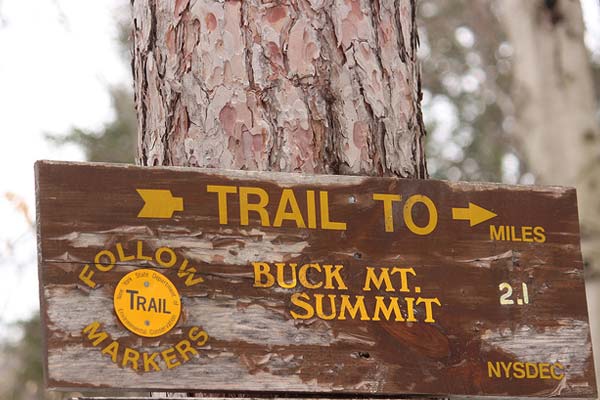 Our Pick for a Senior or Family Hike
Inman Pond is a short 2.5-3 mile hike through the woods which leads to a picturesque pond with a floating bog and a beaver dam. Our Pick for a Mountain Climb… I hike Buck Mountain at least once every year, the 6.6 mile round trip hike takes 2-3.5 hours and is worth every step. When you reach the summit you are rewarded with breathtaking panoramic views of the southern basin of Lake George and surrounding colorful Adirondack Mountains.