When you book your vacation at Fort William Henry Hotel & Conference Center, rest assured that a few rain drops won't dampen the fun! The area surrounding our prime location in Lake George Village features plenty of great things to do, rain or shine. Here are just a few of our favorite rainy day activities in and around Lake George.
Discover Indoor Fun Shopping, Museum Hopping & More
Go Shopping at The Outlets & Beyond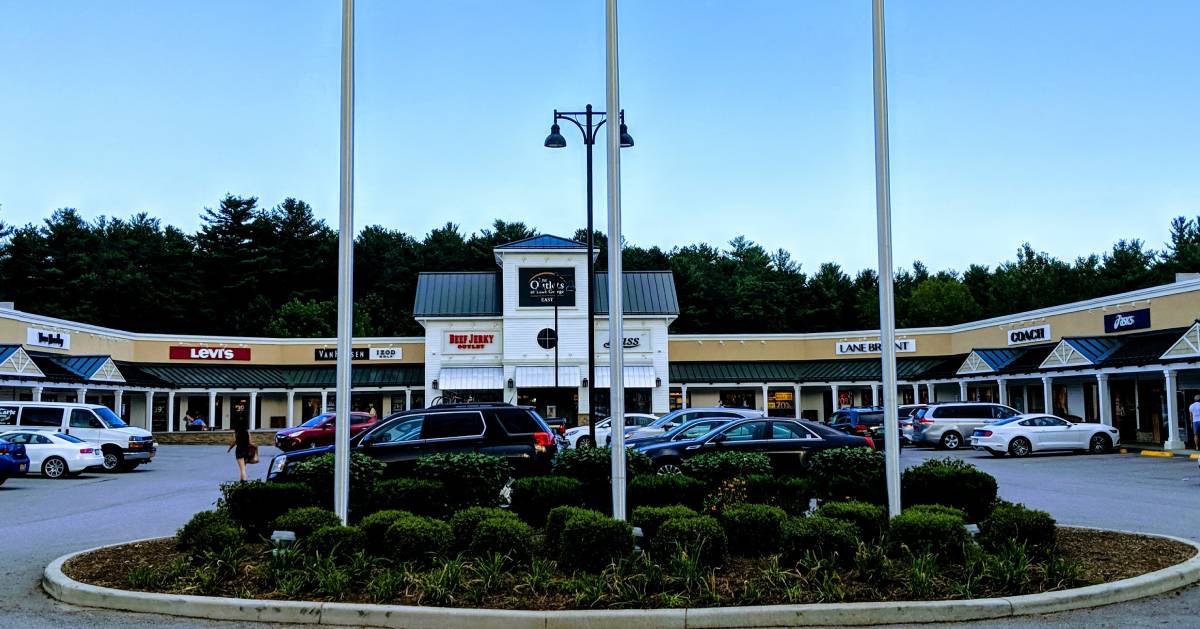 There's an entire half-mile strip just south of Lake George Village along Route 9 referred to as "The Outlets." This shopping treasure trove encompasses Adirondack Outlet Mall, French Mountain Commons, Log Jam Outlet Center, and The Outlets at Lake George East and West. All together you'll find over 50 stores featuring name brands like J. Crew, Coach, and Carters.
Bonus suggestion: If you've got the antiquing bug, head north to nearby Warrensburg where you'll find Miller Antiques & More and The Pillars Antiques on Main Street.
Visit Lake George's Monster-Themed Attraction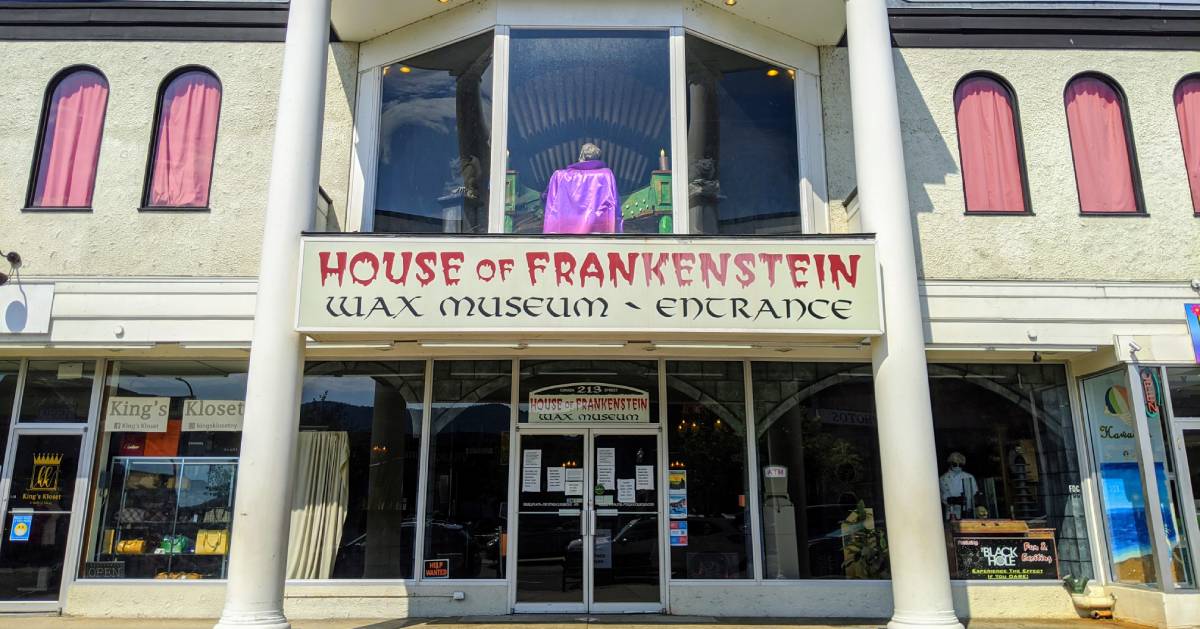 Come out of the rain and step inside a vintage horror movie! The House of Frankenstein Wax Museum on Canada Street delights locals and visitors alike with wax and animatronic figures and scary special effects. This unique attraction that's part wax museum, part haunted house, arrived on the scene in 1974 and was the first haunted attraction in the Village. They're typically open seasonally from May through early November.
See Renowned Works of Art at The Hyde Collection
A New York City-worthy art collection can be found in neighboring Glens Falls at The Hyde Collection. This historic house and art museum – which are connected to one another, so you won't have to go back outside in the rain to go from one to another – has four galleries with an ever-changing schedule of world-class exhibitions. They're open by appointment, and you can reserve tickets on their website.
Make Your Way to the Fort William Henry Museum
Fort William Henry is more than just a historic hotel and conference center! Experience the sights and sounds of the Fort during the French & Indian War at the corresponding museum, where guided tours are offered (reservations strongly suggested) and we also host events, demonstrations, and reenactments, as well as ghost tours in the fall.
Explore Another Historic Fort
In addition to the Fort William Henry Museum, there is another historical fort in the region. Fort Ticonderoga, about a one-hour drive north from Lake George, usually offers both indoor and outdoor exhibits and events seasonally. Visit their website for up-to-date information and schedules for demonstrations and reenactments.
Get Dinner & A Show With The Lake George Dinner Theatre
During a typical summer the Lake George Dinner Theatre offers a memorable dining and theater experience at the Holiday Inn Resort on Canada Street. You choose from four delicious entrees and enjoy tableside service in an intimate (and dry!) setting while watching an entertaining (and often hilarious) show.
Find an Arcade & Tap Into Your Inner Kid
Note, arcades have not been given guidance to reopen from New York State. However, they are undeniably a significant part of the kitschy charm of Lake George, and in a normal year you can take advantage of three arcades on Canada Street: Playland Arcade, Family Arcade, and Fun World Arcade.
There is also Lake George Lanes & Games, just south of the Village across from A&W Restaurant, which has an arcade, bowling, laser tag, and much more indoor fun – they are open for bowling at this time.
Tap Into Your Artistic Side & Create Something New
Sometimes you need to get creative to find fun indoor activities, and there's no better place to discover a unique talent you might not have known about yourself. The Adirondack Folk School in nearby Lake Luzerne teaches the arts, crafts, and heritage of the Adirondacks through creative courses that all have a focus on Adirondack culture.
You can learn how to weave a basket, create a felted pouch, or even build a rustic end table. Classes run all year and you can find the calendar on their website.
Not Afraid to Get a Little Wet? Here's More Rainy Day Fun
Set Sail on a Steamboat Cruise
You'll be fairly dry on a covered boat tour with the Lake George Steamboat Company, located right across from the Fort William Henry Museum. Cruises sail rain or shine provided there aren't storms, so if you're not afraid of feeling some occasional raindrops consider crossing this classic Lake George activity off your bucket list. Find their cruise schedule and get tickets on their website.
Journey Through the Adirondack Forest on a Rail Bike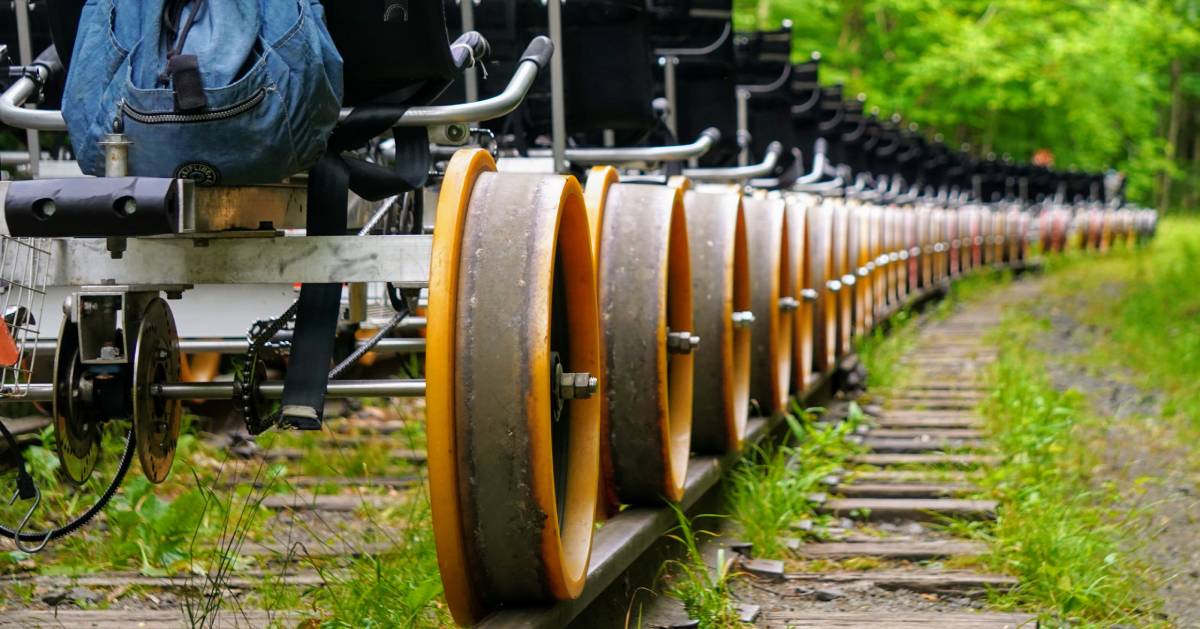 Have you heard of rail biking, offered by Revolution Rail Co. in North Creek? This is another activity that operates rain or shine (again, unless there are dangerous conditions), so make a reservation on their website and experience one of the latest crazes in the Adirondacks for yourself. North Creek is 35 minutes from Lake George Village.
Whatever the weather you're sure to have an exciting, activity-filled stay in Lake George Village, especially when you make us your home base. Families, couples, and more have chosen Fort William Henry time and again over the years not just because of our rich history, dedicated staff, and on-site dining and amenities, but because of the stellar location.
Be close to all the action in the Village and have the rest of the Adirondacks at your fingertips. And, make sure to book direct with us to get the best rate, best cancellation policy, best selection of rooms, and preferred room location.
Got questions? We can help! Call 800.234.0267 or 518.668.3081.